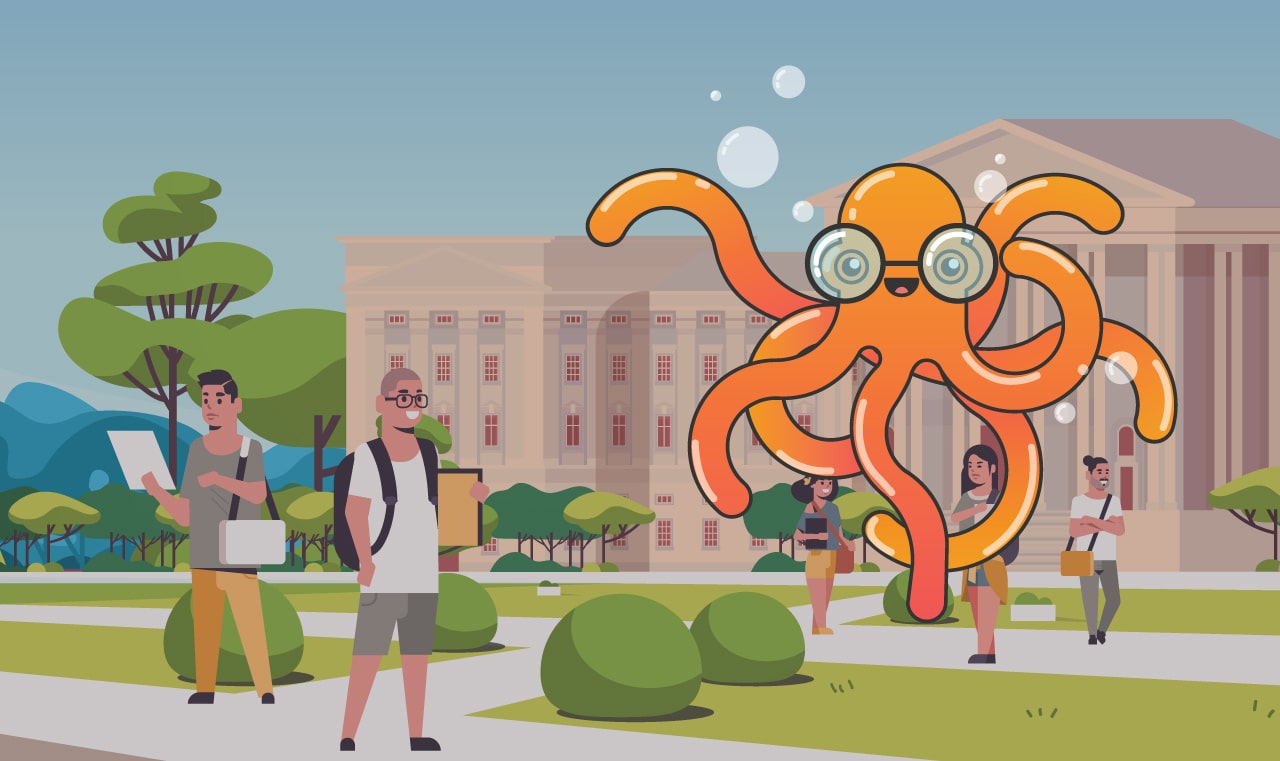 Unverified
The University of Cambodia
Established in 2003, The University of Cambodia is a leading private university that offers a range of degrees including Associate's, Bachelor's, Master's, and Doctoral programs. Its twelve Colleges and Schools are officially recognized by the Royal Government of Cambodia (RGC) and the Ministry of Education, Youth and Sport (MoEYS), and are accredited by the Accreditation Committee of Cambodia (ACC).
In conjunction with its Colleges and Schools, UC has established several institutes to help train students in soft skills and research, including the Center for English Studies, the Skills and Career Development Center, and the ASEAN Study Center, among others. UC encourages students to get involved and thus offers several clubs for students, including UC Student Senate, UC Debate Club, UC Sports Club, and UC Cambodia Red Cross Youth Club. Additionally, UC maintains many formal relationships through Memorandums of Understanding with various national and international institutions, organizations and industry leaders, and students are able to take advantage of these partnerships via student exchanges and employment opportunities.
Three Things That Make UC Stand Out
UC uses the credit system: Modeled after American universities, UC's credit system allows students to take a wide variety of courses outside their major. This system allows UC students to experience diverse classes which increase their curiosity, and it provides a more well-rounded education that gives students flexibility in the employment market.
UC offers both the International Track and Khmer Track: Students can choose to study either in International Track, where all courses are taught in English, or in the Khmer track, thus providing them with a competitive edge in both national and international employment markets.
UC emphasizes research: The University of Cambodia prioritizes research and provides several research-related courses and activities for students, who have several chances to publish their work in one of our many publications.
Vision
In an information age that demands originality, imagination and quality of education, The University of Cambodia will become the nation's and the region's leading university and the Centre of excellence in teaching, training, research and scholarship. Accordingly, The University of Cambodia aims to become the institution of choice for higher education in Cambodia and in the region because of its commitment to the new evolving social, economic, political and technological realities, as well as the current process of economic integration and globalization. This vision is underpinned by an unwavering commitment to quality at all levels of the University.
To support the Royal Government of Cambodia's priority on human resource development, The University of Cambodia will:
Train students to be the best in their chosen fields and inspire them to be not only ambassadors of The University of Cambodia, but to also make contributions to society at large as innovators, leaders and visionaries.
Be a magnet for outstanding faculty and students who will devise innovative ways to approach problems, invent new ways to teach, and develop new knowledge and research for the benefit of the country and region.
Attract inventive, creative, industrious students of all ages and empower citizens who are intellectual, mature, competent, committed and technologically literate people who will be responsible leaders in their respective fields.
Transform the challenges of students into opportunities for their advancement.
Build strong networks and alliances that bring the expertise of the private sector and the community into the University and take the knowledge of the University into the workplace and to society at large.
Link the University with other centres of excellence in Cambodia and other universities around the world.
Commit to the core values of creativity, resourcefulness, innovation, and responsiveness when responding to the changing needs of the UC community and the society at large, while drawing on the intellectual capability and resources of the University and its friends and partners.
Mission
The University of Cambodia strives to provide quality education for students to develop critical, analytical and creative thinking so they can make well-founded and ethical decisions and be part of an informed citizenry. The University promotes academic excellence at the national, regional and international levels and responds to the call for interdisciplinary research, teaching and training, by rethinking the structure and purpose of higher education in Cambodia.
The implementation of this involves nurturing and supporting a diverse faculty to engage in active research to bring excellence and innovation into the classroom, and to respond to the needs of students and the community. The faculty embodies the university's interactive approach to change Cambodia's higher education by way of:
Being a Centre of excellence for teaching and learning
Being a Centre of excellence for research and creativity
Being a Centre of excellence for language training and technology skills
Being a Centre of excellence in leadership, diplomacy and media training
Ensuring the long-term sustainable development of the University
Building alliances and partnerships for collaboration with universities, think tanks, the private and public sectors and other like-minded institutions to serve mutual interests
Being a Centre for continuing education and community development
Being a Centre of dialogues, conferences and interactions